Welcome to ISE - Integrated Services Engineering Limited
---
At ISE we pride ourselves in being an engineering consulting practice offering a first class technical expert service to end user clients, Architectural or Building surveying practices, and other engineering organisations in the construction and property sectors.
Our first hand engineering experience and wealth of current technical knowledge that we provide, ensures our clients make the correct technical and commercial decisions for their particular scheme.
We know that every project is entirely different and we strive to work within our clients individual budgetary requirements, time frames and project limitations whilst guiding them through the "ever changing" regulatory and statutory requirements, ensuring a compliant scheme is produced and delivered every time.
About ISE (Integrated Services Engineering)
---
Our mission at ISE is to establish, develop and maintain long term working relationships with our clients, and provide a high level of committed service from the initial scheme concept right though to completion, assisted with our close guidance during every step of the way.
We are an ethical company with high values in sustainable engineering providing both benefits of environmental and commercial savings to our clients.
Services
---
We can provide numerous technical engineering services which are tailored to the client's specific requirements. The General Services that we can provide, and which are not limited, include the following;
Mechanical & Electrical Building Services Engineering Consultancy & Design
Independent Technical Engineering Studies and Reporting
Engineering Cost Consulting / Tendering and Estimating Schemes
Project and Contractor Management and Procurement
If you are unsure of the exact services that you may require and would like some further information, then we would more than welcome to discuss any individual requirements at your convenience on a no obligation basis.
Markets
---
We have attained knowledge and experience of working closely with our clients within the following private and public sectors.
Building & Construction Industries
Commercial Offices
Educational & Learning Establishments
Healthcare, Hospitals and Welfare
Local Government Offices
Courts Of Law, Prisons & Custodial Centres
Emergency Services
Sports & Leisure Facilities
Museums & Galleries
Airports, Rail & Travel Industries
Haulage Distribution & Warehousing
Retail & Wholesale
Process Manufacturing & Engineering
Science Industries & Laboratories
Nuclear Energy, Power Generation, & Utility Industries
We have particular expertise in undertaking successful scheme refurbishment within existing "live working buildings" as well as undertaking new build design and development schemes.
We would also welcome to discuss any individual or specific requirements you may require in relation to the services that we can provide.
Contact ISE
---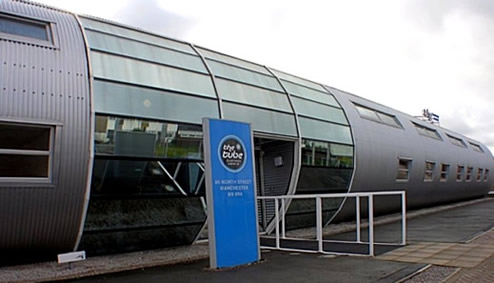 Please do not hesitate to contact us for further info;
Tel: +44 (0)161 220 1700
Email: info@iseng.co.uk
ISE LTD
The Tube
86 North Street
Manchester
M8 8RA
Registered Company in England Ref. 06171255
VAT Registration Number: 923 5458 18
---